Your career
Whether you are actively looking for a new position or simply ready to consider some senior-level challenging opportunities, we will be happy to have you in our international data base and learn about you, your qualifications and your expectations. At AFL Executive Search, we see you as a valuable client and an asset to our company and will consider you as such. Go to ´Your career´ to leave your résumé.
Team
Sylvain Serra, Co-Founder of AFL Executive Search, +33 631005831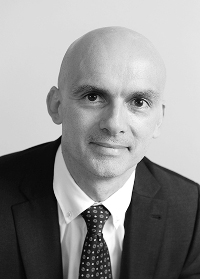 Sylvain is a French citizen with a strong international background in the industry. He started his career in Great Britain in the paper industry as a Country Sales Manager and rapidly took over responsibilities as an Area Sales Manager for North America, UK and Ireland. Sylvain then accepted a new challenge in the agrichemical business where he held Key Account Manager and Sales Director positions for Germany, France, Switzerland, Austria, Belgium and the Netherlands.
Within the same Group, he was then appointed Deputy Managing Director of a French company operating in the agriculture, feed, organic fertilizer and pet-food business, with industrial facilities. Following this experience, Sylvain moved to Germany where he worked several years as a Managing Director/Geschäftsführer of a large fertilizer, biostimulant and animal health & nutrition company, before he was promoted to the senior position of Managing Director Northern Europe Agribusiness, with five countries, over 250 employees and a large industrial site under his responsibility.
His first experience in consulting began in 2010 as he created his own consulting company. Since then he has accompanied and supported many business partners in their strategic and international development, and has rapidly specialized in recruiting activities for key positions.
Sylvain is an honors graduate of the French ESSEC Business School Executive MBA program and graduated from Marseilles Kedge Business School, with part of his education in the USA and in Denmark in the frame of exchange programs. He is fluent in English, French and German.
Jos Douven, Co-Founder of AFL Executive Search, +31 651941954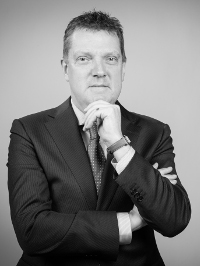 Jos is a Dutch citizen with a strong background in recruiting and headhunting in agribusiness, food sector and life sciences. He grew up on a dairy farm in the south of Holland and has an educational background in agriculture and agribusiness. Jos started his career in the crop protection as a Product Manager in the Netherlands.
Meanwhile he got his Master's degree in Business Administration and became responsible for the international marketing of dairy products for one of the largest dairy cooperative in the Netherlands. Following his management ambitions he was appointed as a Marketing and Sales Manager for a French company in the animal health business. He was then promoted to Commercial Director for an American company in animal health and became responsible for the general management of the Dutch subsidiary.
In 2003 Jos started helping other people to achieve their business goals. He did this with practical commercial and management training courses that helped to improve the results of many companies in different sectors such as retail, leisure industry, food, pharmaceuticals and agribusiness. Because clients asked him many times whether he knew good candidates to fulfill open positions, he started his own recruitment company in 2006 which mainly operates in the agri, food and life sciences segments. Jos is fluent in Dutch, English and German.
To strengthen their international executive search position at the leadership level in Agribusiness, Food and Life Sciences, Jos and Sylvain decided to start AFL Executive Search.

Together, the two founders possess the experience of over 600 recruitments, be it in their former executive & senior management positions or as recruiting consultants, for positions such as Managing Director, Country Manager, International Sales Director, Head of Industrial Site, Senior Recruiter.... They bring valuable experience, deep market and functional expertise, and a robust network to find top performing candidates for their customers.
Please contact us to learn more about our approach and added value and to discuss your specific needs for top managers or executive talents!